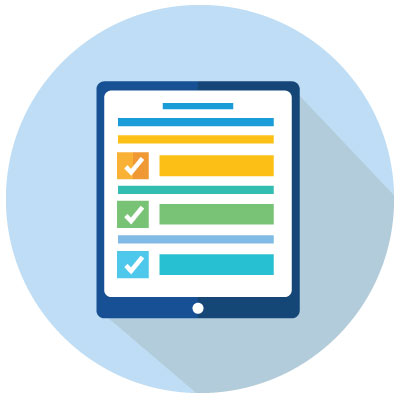 Hire a Sourcing Team ($499)
WizardSourcer was created to support independent, in-house, and agency recruiters with their sourcing needs. Sourcing takes an immense amount of time and can really slow down the process for recruiters– that's why many companies have started hiring Sourcers to join their teams. We can support your recruiting efforts, saving you both time and money. Our team works on individual job-requisitions, so when your team is in a crunch or needs assistance with hard to fill reqs we can help! Our team has already supported many different types of companies; primarily in Information Technology, Engineering, Marketing, and Finance. We have the sourcing tools and experience to help fill your reqs. Below are services that we can offer you.
Why use WizardSourcer for Talent Sourcing?
Additional resource for candidate lead generation.
Our team can perform your sourcing function and deliver qualified leads.
Supporting recruiters who don't have the time or resources to find leads.
Cost saving solution that helps improve time to fill and quality of hire metrics.
Sourcing Candidate Leads
This plan is ideal for independent recruiters and small recruitment teams we'll completely take over the search side. We'll actively source candidates leads and build your recruitment funnel. We supply qualified leads and from that point you can directly email or call and screen these leads. The searching process takes an immense amount of time and energy. A lot of cost is spent using job posts, resume databases, and social media to find and attract leads. Let us support your team!
If you need help with sourcing candidate leads we can make that happen. All we need to get started is a complete job description with intake notes. We provide qualified leads that you can contact and then submit for your requisition. We charge based off the project size and time involved in the process. Submit a request below and our team would be happy to work within your time and budget constraints.
Rough example:  $500 for 50 qualified leads, which includes confirmed contact information.
Creating a Talent Pipeline
Perhaps you're always having difficulty finding applicants in a niche area? Well, we can help create a talent pipeline! You provide us with a list of niche skill sets and other requirements and we can search and source those types of candidates for your pipeline. You could use this to build an ATS database. Already have an active database of qualified leads for your recruiters to reach out to.
For example, say you're always looking to hire Business Analysts or Project Managers in Minneapolis. We can continuously search the market for those types of candidates. We'll supply you a list of active candidates in that market. So, when the times comes for you to start reaching out to leads you'll already have a list.
We will give you a list of candidates with confirmed contact details, and you can use this list create an active talent pipeline or ATS database. Simply submit a talent pipeline request to get started.
(I'm not currently taking any new clients due to my full-time employment) 
Submit a Sourcing Request Here