I've spent most of my career in a hurry. Work-life balance was something I've preached to applicants but until more recently have never been purposeful to live out myself. I have stretched myself too thin in recruiting and as a result, at some points in my career I've felt like quitting altogether. Mindfulness is all about living in the moment and as I've started to implement this in my daily work I have noticed huge benefits. Here are some tips to finding a little more fulfillment and leaving the stress and chaos behind:
Quit Multi-Tasking
Sourcing can sometimes be draining. It takes a lot of hours and effort to source and recruit passive talent. It's important to create daily tasks to organize long days. When you are sourcing a candidate, try to focus on that task alone, instead of doing 10 tasks all at once. Studies have shown that multi-tasking can actually decrease productivity (See Study).
Take breaks
Every two hours I either take a water break or take a moment to walk around the office. It helps me center myself, as well as clear and refocus my mind. Try putting break times on your calendar or setting a two hour timer on your phone. It's so important to take a break– overworked minds are not productive. Also, recruiting takes a lot of hustle and it's important to relax.
Don't Work Past

6pm
This is a very tough thing to accomplish. When I was working at a third party staffing firm, we were often encouraged to work at home. Our manager would even acknowledge each recruiter who showed up as "active" on gmail messager at night. Even though your company might encourage this, you need to say no. The hours after 6pm should be considered time for family, friends, and a life outside of work. People need to take a break and they need to recharge. Ultimately, when you have no time to recharge you end up burning out.
Don't Work the Weekends
Again, third party firms might encourage you to work the weekends and in my opinion, this is unhealthy. I did this regularly for almost two years and I can say that it led me to a very unhealthy place. I let my job over at the expense of my social life and family time. It was a good lesson to learn. It's not worth it – taking the weekends off should be a requirement.
Take a Lunch Break
Some companies might encourage you to eat at your desk. I highly discourage doing this as well. People like to show how hard they work, which is understandable. However, If a manager encourages this behavior – I would consider this to be an unhealthy environment.
Learning to Say "No" correctly
You need to create and maintain your own boundaries. If you are being assigned too many reqs, the quality and enjoyment of your work will decline. You need to be able to say NO to some things. Don't feel bad! Try your best to explain how you work most efficiently and what kind of workload you can realistically give 100% to. You need to be able to set your own guidelines and goals per week.
Take things in Stride
Every Sourcer has had this happen to them while in the industry: the hiring manager passes on all your applicants and you're back to square one. In these situations, panic can take over. I don't recommend rushing right back into sourcing. Take a deep breath, and come up with a game plan. Don't over stress about it – these things happen all the time. Finding quality applicants takes a considerable amount of time, and quality and intention always wins over quantity and panic.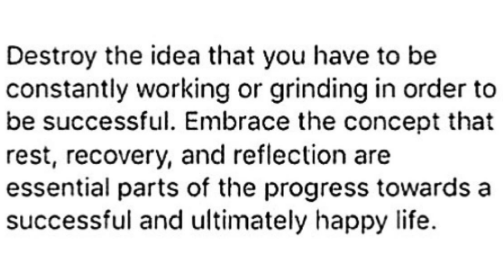 If you want to have a thriving sourcing career (or any career, really), you'll benefit greatly from self-care. It's really easy to put this aside in a fast-paced recruiting environment, especially if everyone else does too. Mindfulness and self-care are important and needs to be implemented in your daily routine. It may take some time to establish, but creating a work-life balance has very lasting benefits and can improve not only your work life, but your overall happiness.